---
Shimmable Straight PL Mounts

For DSMC2® / KOMODO® / RAPTOR®
MADE IN USA
Orders placed Today will be shipping within a week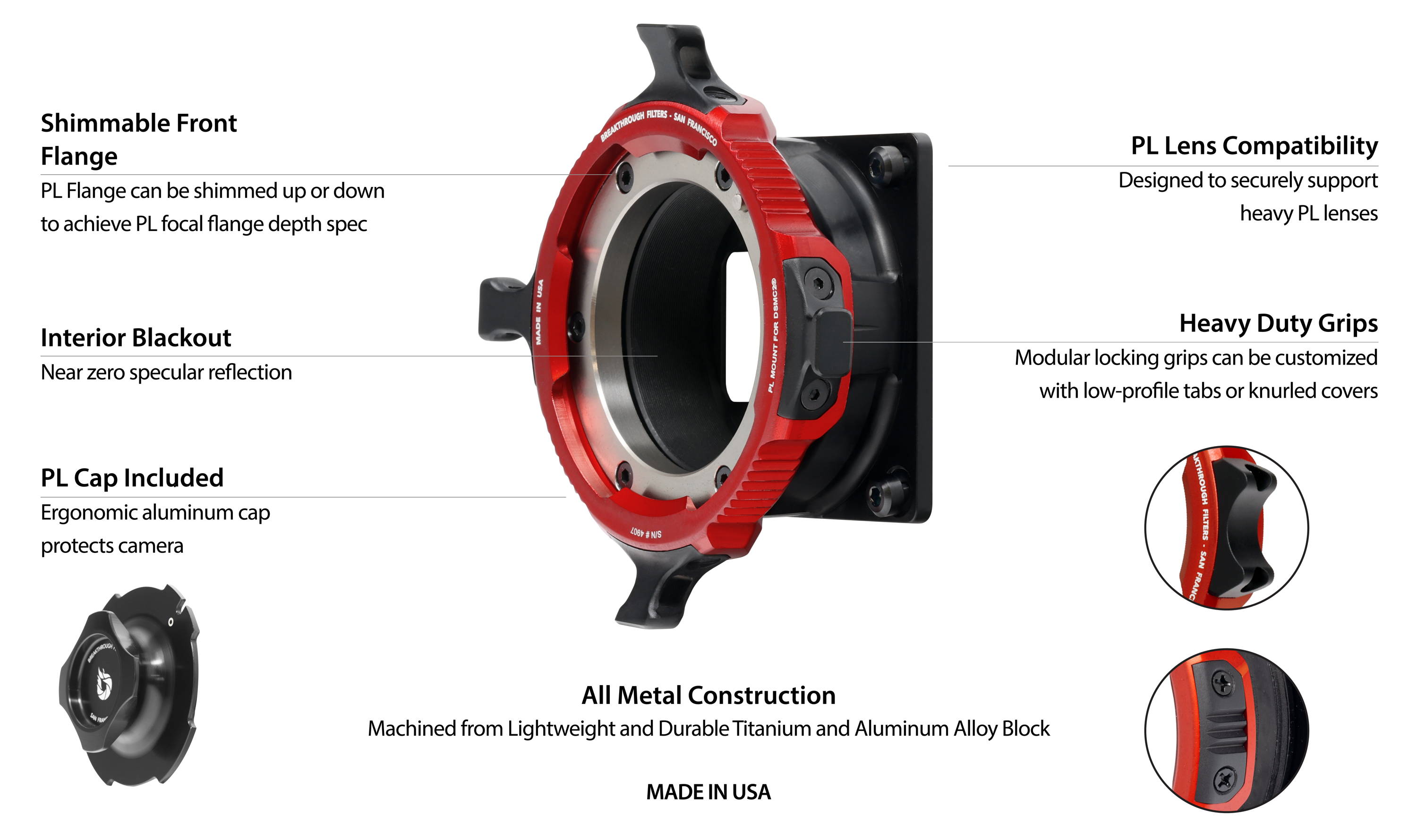 ---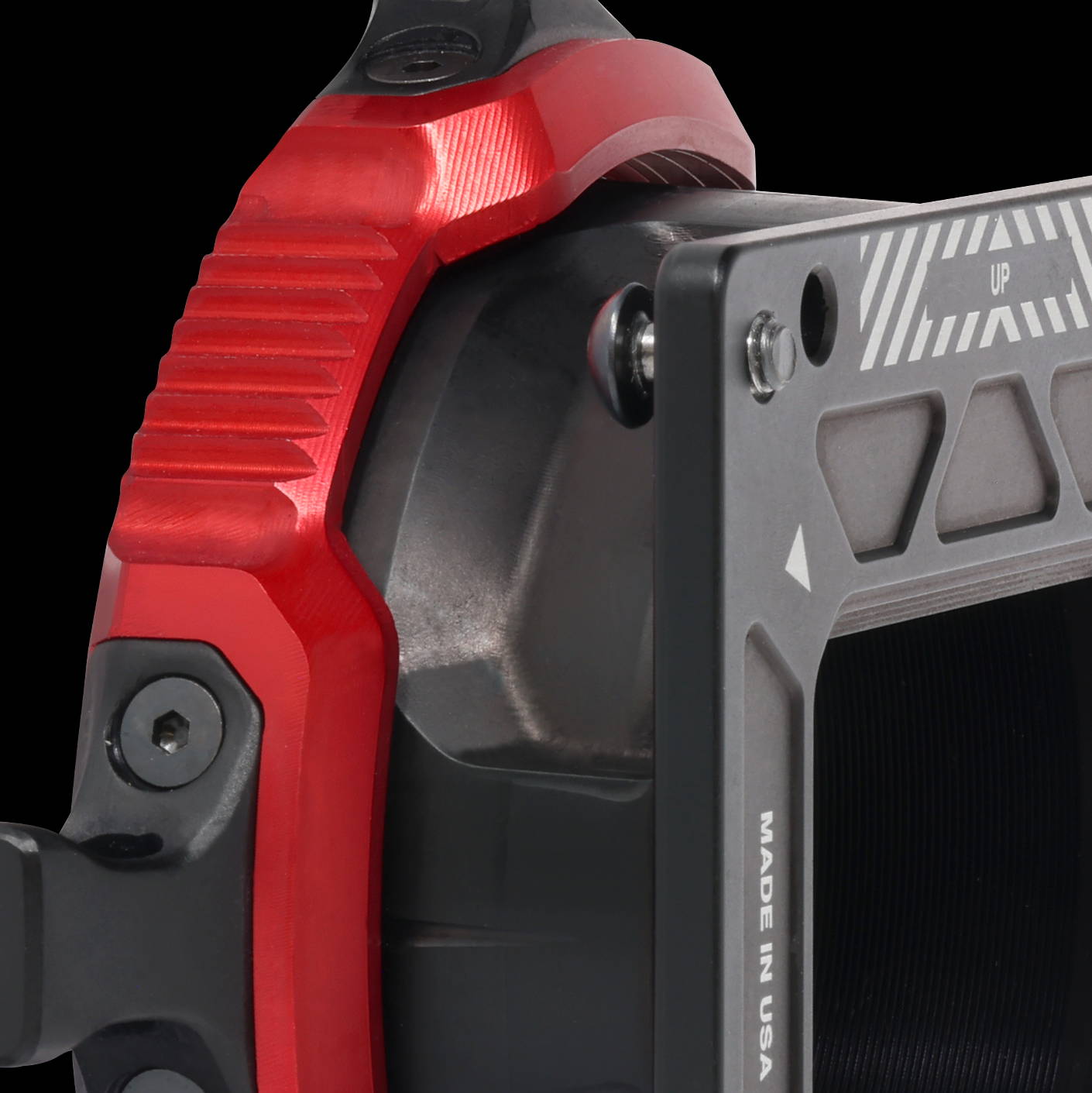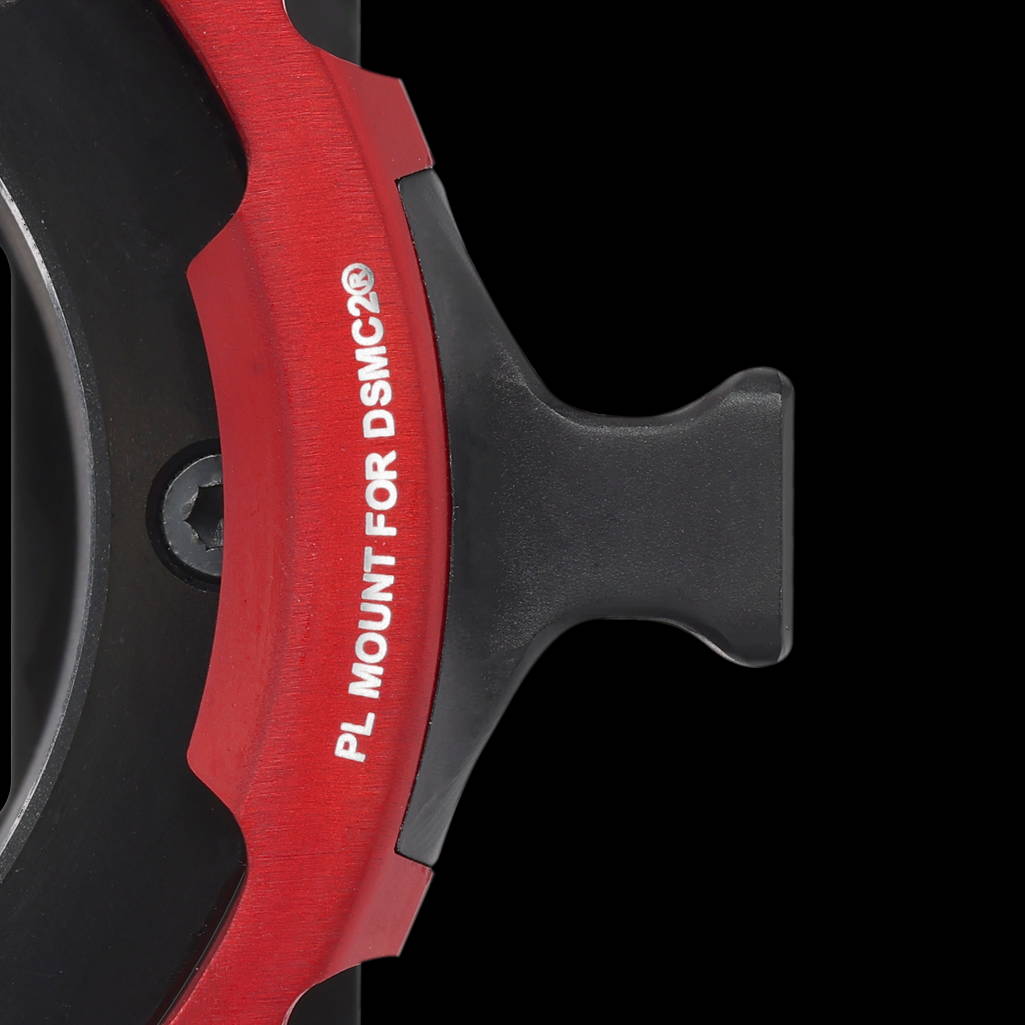 PL Lens to DSMC2® / KOMODO® / RAPTOR® Compatibility
The rugged and secure solution for PL lenses.
The Straight PL Mount for the RED DSMC2® / KOMODO® / V-RAPTOR® is compatible with most PL lenses.
Purpose built with the large format sensors in mind, the Straight PL Mount has zero vignetting on all of REDs VV and S35 sensors.
Made in the USA, machined from titanium and aluminum alloys and calibrated to precise PL flange depth specifications to ensure proper back focus out of the box.
The PL flange can be shimmed up or down using the included stainless steel 316 shim set. Shims come in 0.001" /  0.0015" / 0.002" /  0.003" / 0.004"
The blackout interior provides near zero specular reflection.
With three tab options including low-profile or flat grips, the modular locking ring can be easily customized to suit any camera setup.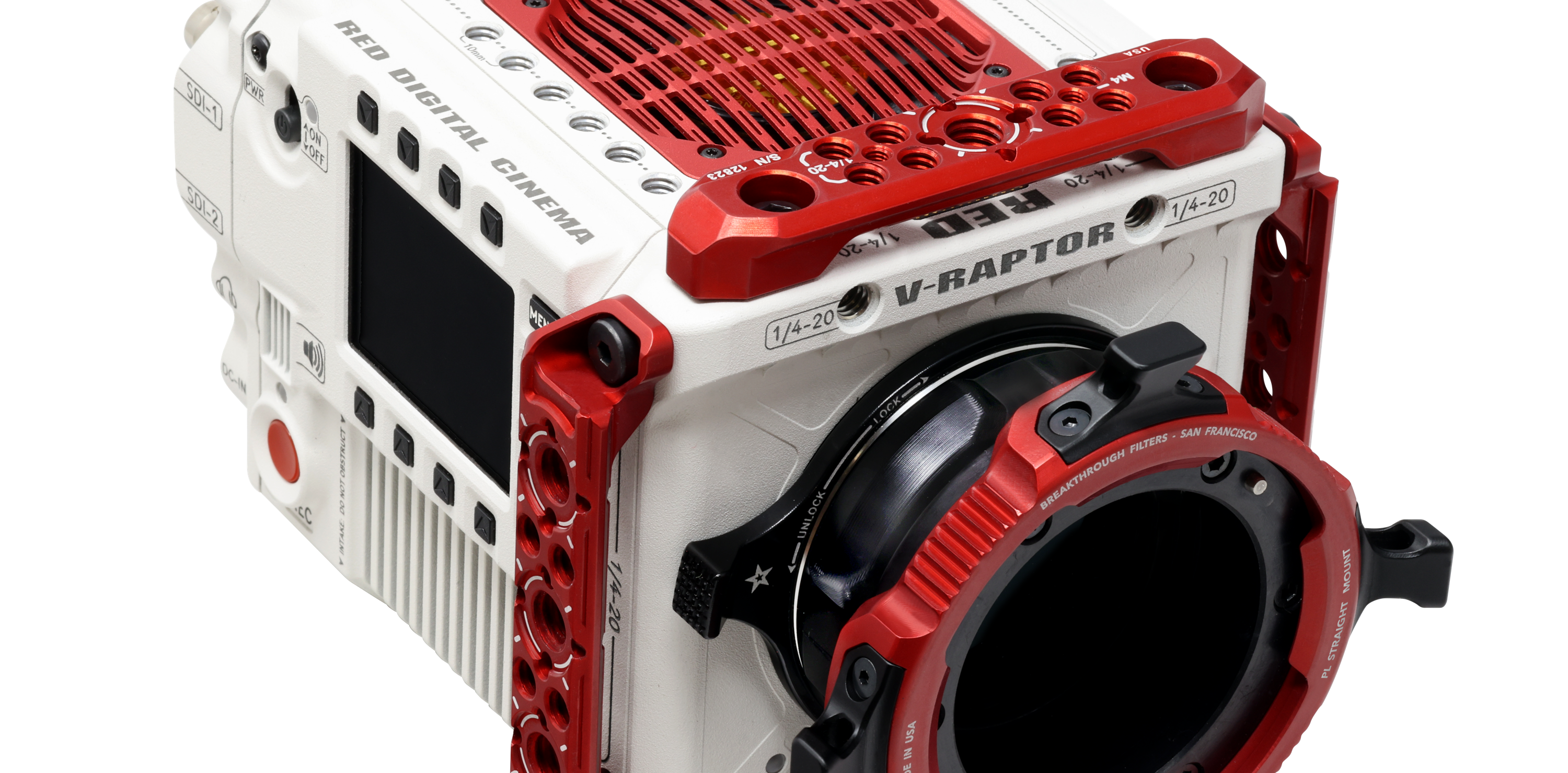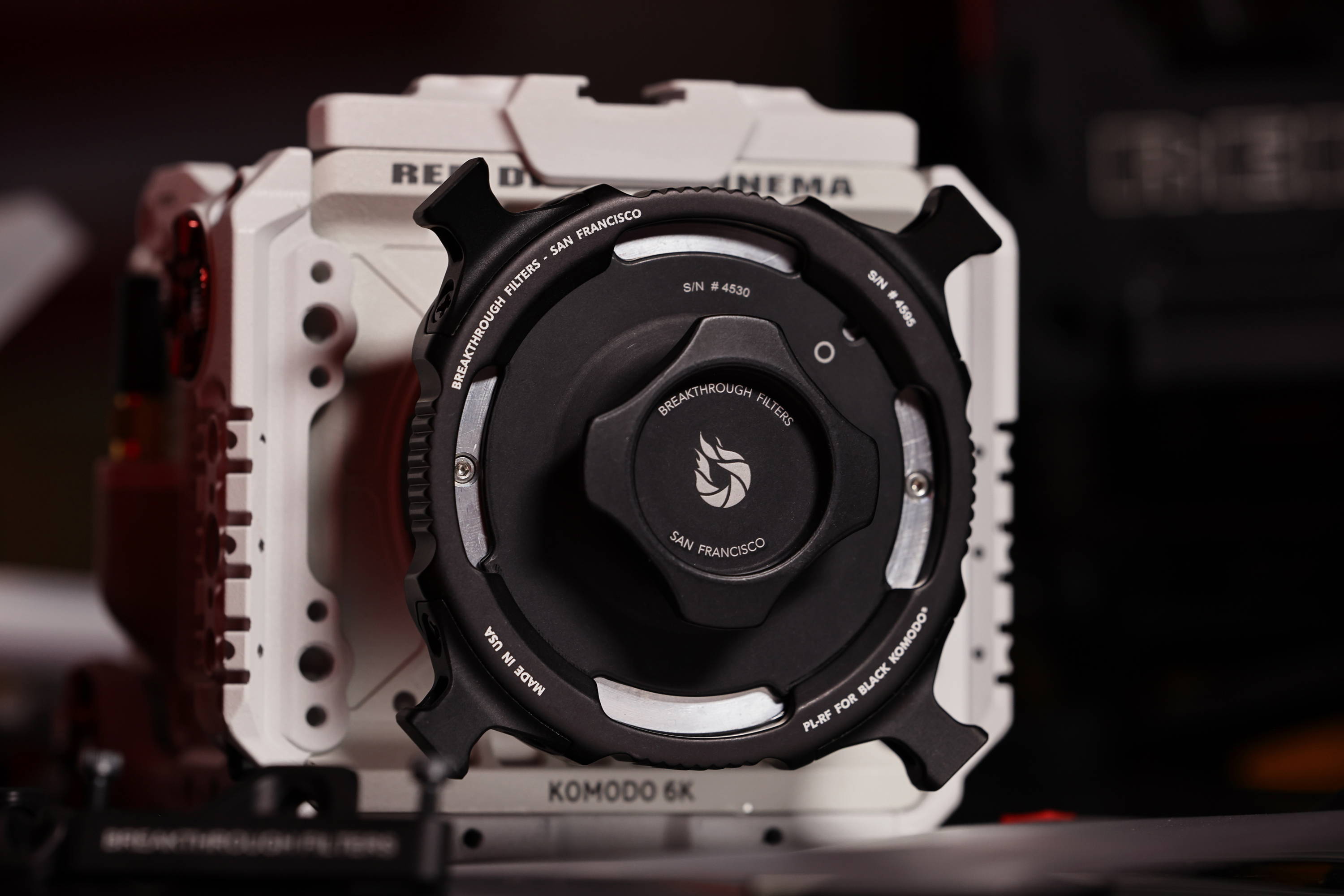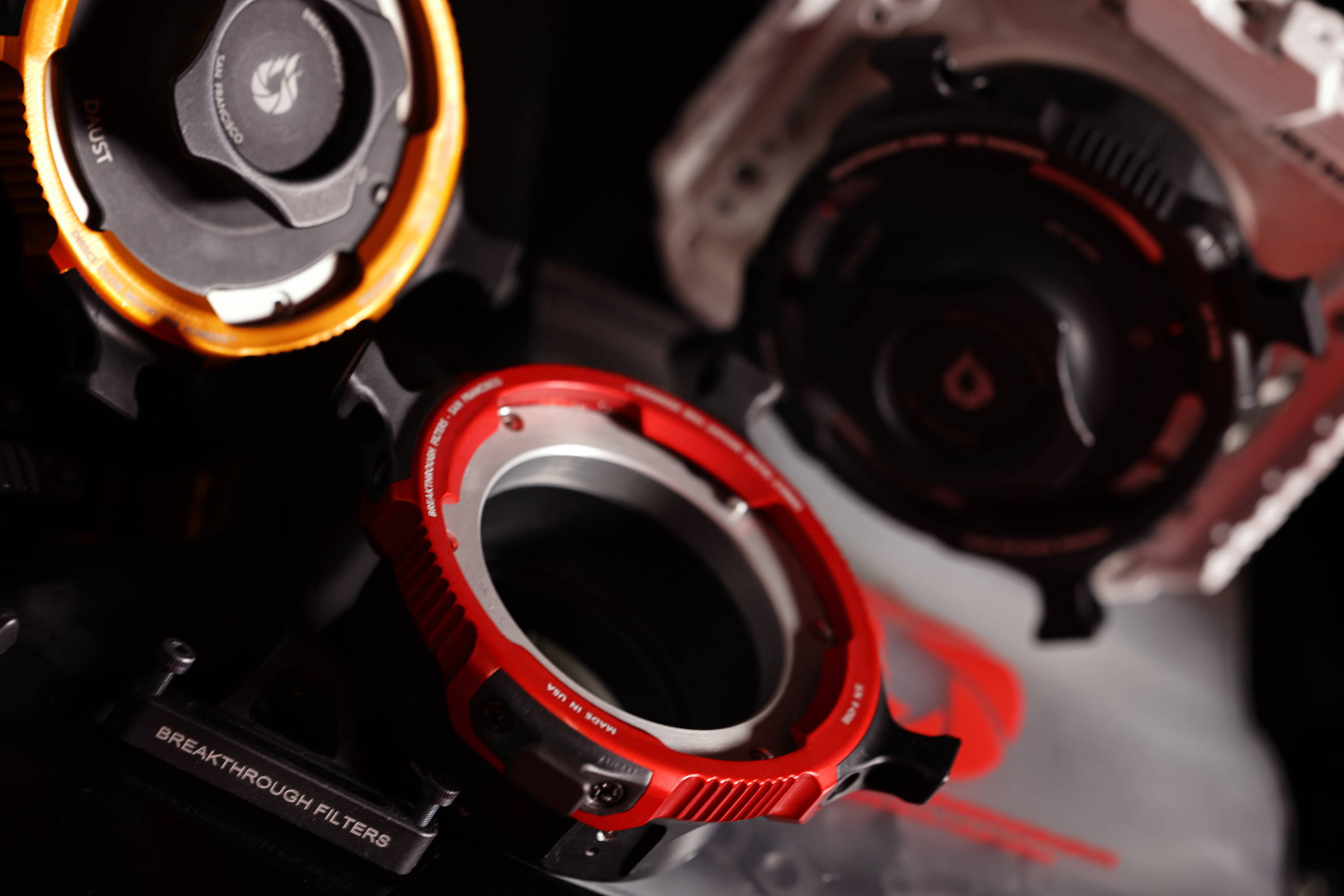 Mount support for all cameras.
The PL Straight Mount for RED V-RAPTOR® includes a modular support foot that securely bolts directly into the camera body, leaving the bottom of the camera free for any mounting plate.
The modular support foot for the RED KOMODO® PL Straight Mount works with the Colorado Tripod Company's 501 Bottle Opener and other compatible plates to provide stability for even the heaviest lenses.
Captive, titanium mounting hardware ensures a strong and durable connection between the  PL Straight Mount and the RED DSMC2® body.
PL CAP
• Ergonomic yet lightweight at 34g (1.2oz)
• Machined from Kaiser® Aluminum 6061 T6
• Available in Anodized Black
• Each unit is laser engraved with serial number
MADE IN USA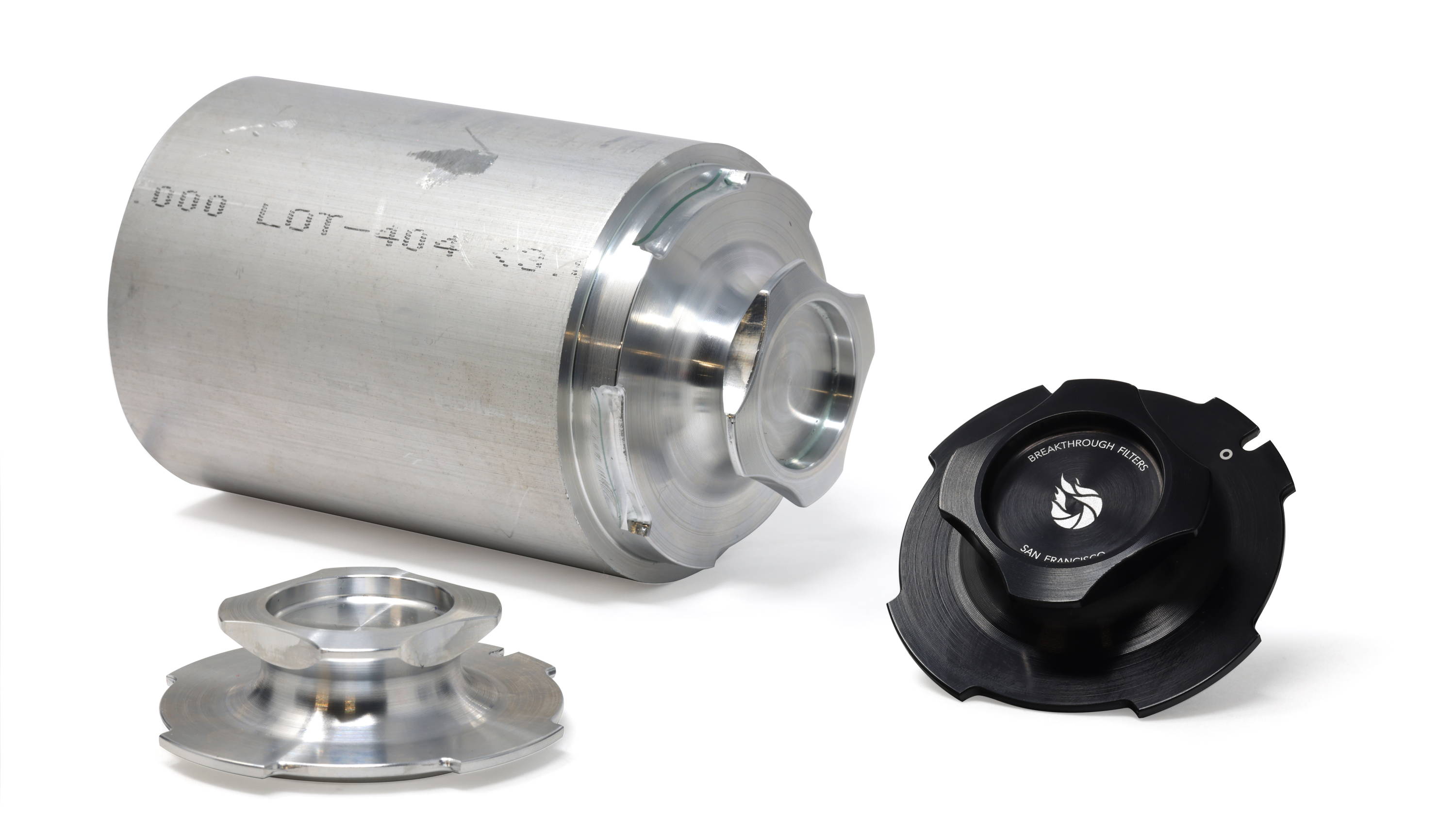 316 Stainless Steel Shim Set
Our PL Straight Mount for DSMC2® / KOMODO® / RAPTOR® is precisely calibrated to be critically sharp out of the box.
Each PL Straight Mount comes with a set of 5 stainless steel shims, similar to the Cooke® shim system, and like Cooke®, they're made from 316 stainless steel.
When variation in PL flange depth occurs, you can switch or combine shims to achieve the correct flange depth.
Lens flange distance can vary slightly from PL spec due to machining tolerances in lenses. When PL lenses aren't collimated to spec, it affects lenses ability to resolve critically sharp.
If your PL glass is collimated to spec, the result of precision machining and calibrated lens mounts is that your images resolve in critically sharp out of the box.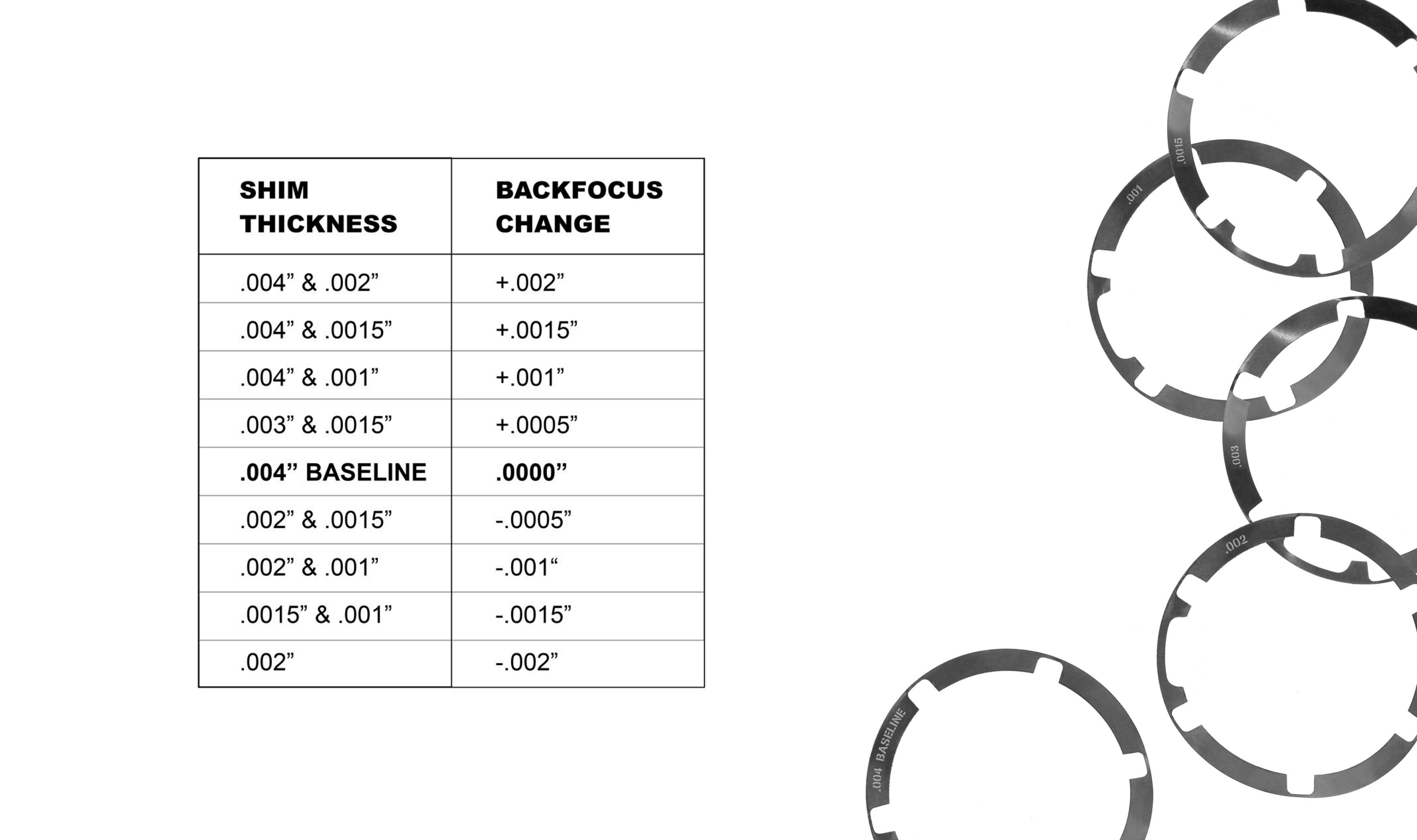 ---