X4 CINEMA IRND 4x5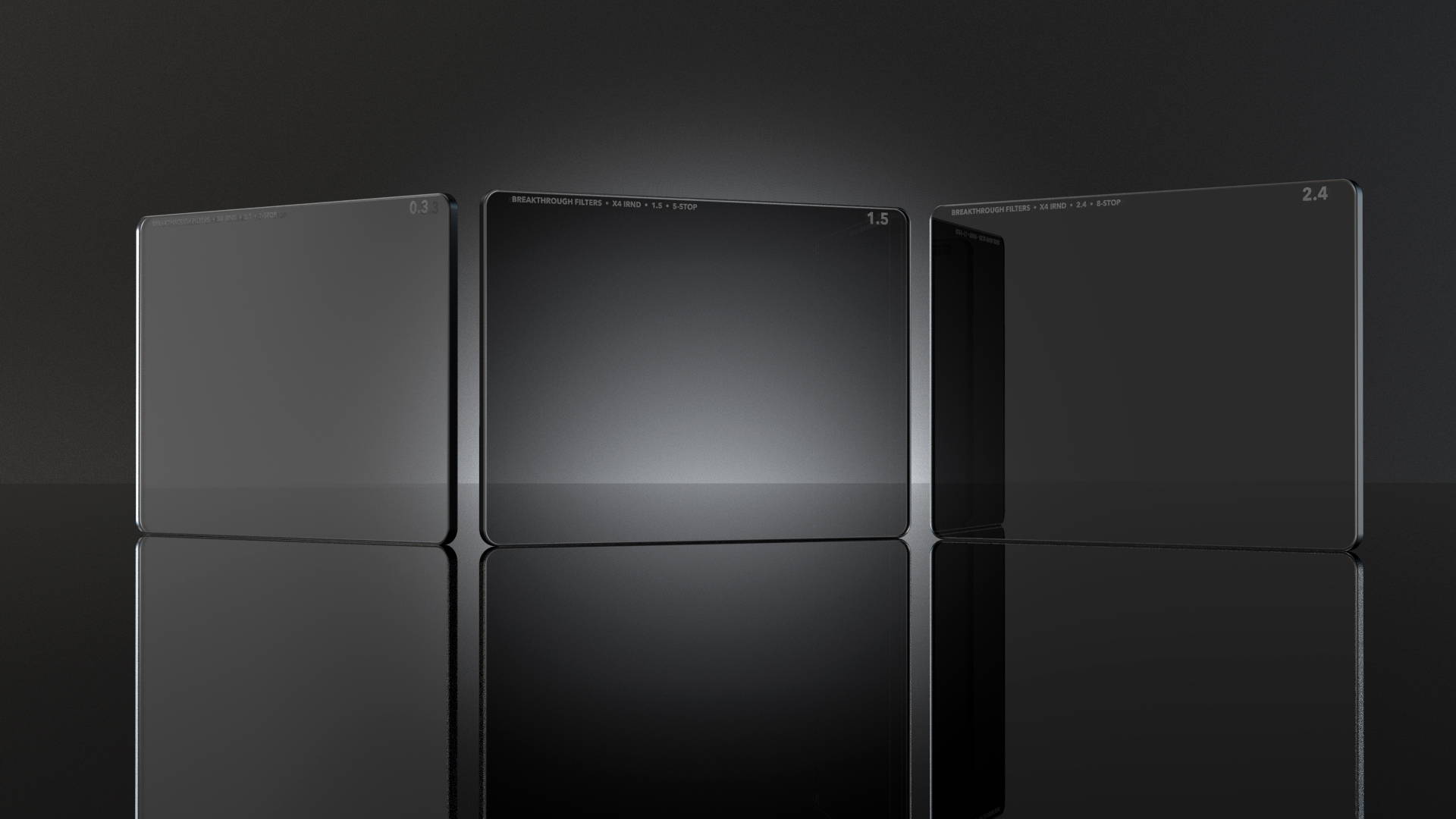 X4 Cinema IR Neutral Density
Introducing the X4 Cinema IRND, the most color-neutral and precise ND filter and the world's first cinema filter made with tempered glass.
Breakthrough Filter's continuing research into new possibilities for innovative products has yielded a high-strength, impact resistant filter with unrivaled optical performance.
In addition to the tempering process, a 16-layer Multi-Resistant Coating (MRC16) and cutting-edge nanotec® Nano Coatings are applied to the glass surfaces to reduce reflections and provide additional protection from the elements.
The X4 Cinema IRND is the solution for filmmakers searching for a consistent, neutral color profile and durable reliability in the most demanding conditions.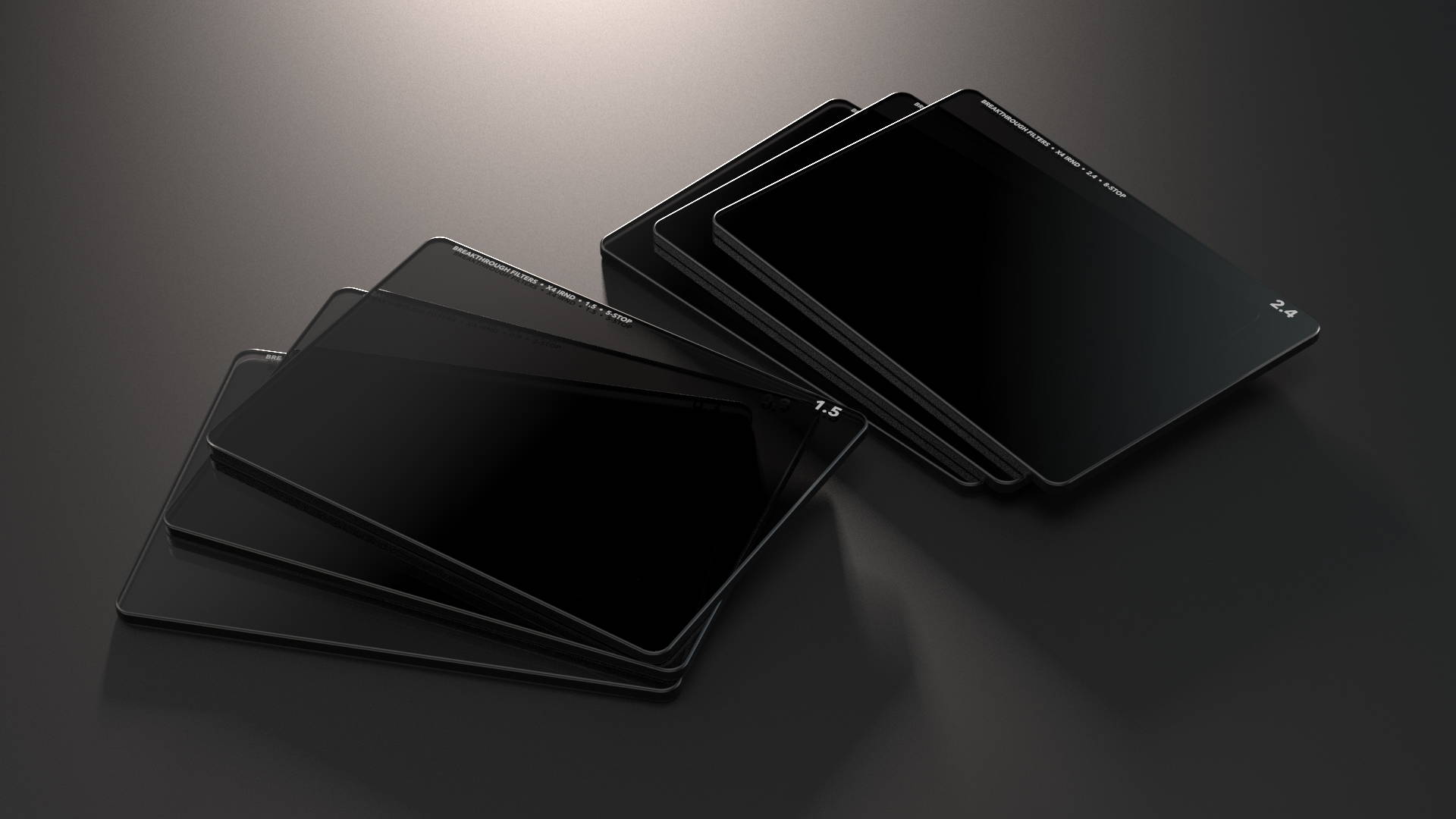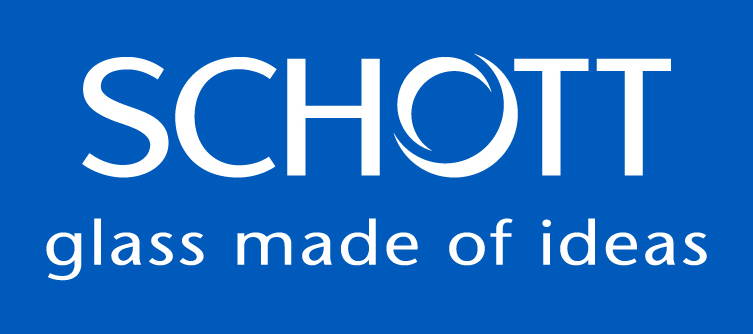 Advanced Coating Technology
X4 Cinema Filters are made with SCHOTT B270®  Superwhite crown glass which is manufactured with the highest quality raw materials using the down-draw process that SCHOTT has been continually developing for more than 25 years.
B270® delivers exceptional clarity and a consistent, homogenous light transmittance across a broad wavelength range. The homogenous transmittance allows for closely controlled light and makes it an ideal substrate to get the best performance out of a variety of filter coatings. This crown glass variant also achieves an excellent surface quality with low roughness and tight geometrical tolerances in a wide range of thicknesses. And all X4 Cinema IRND are milled and polished to create smooth, clean edges.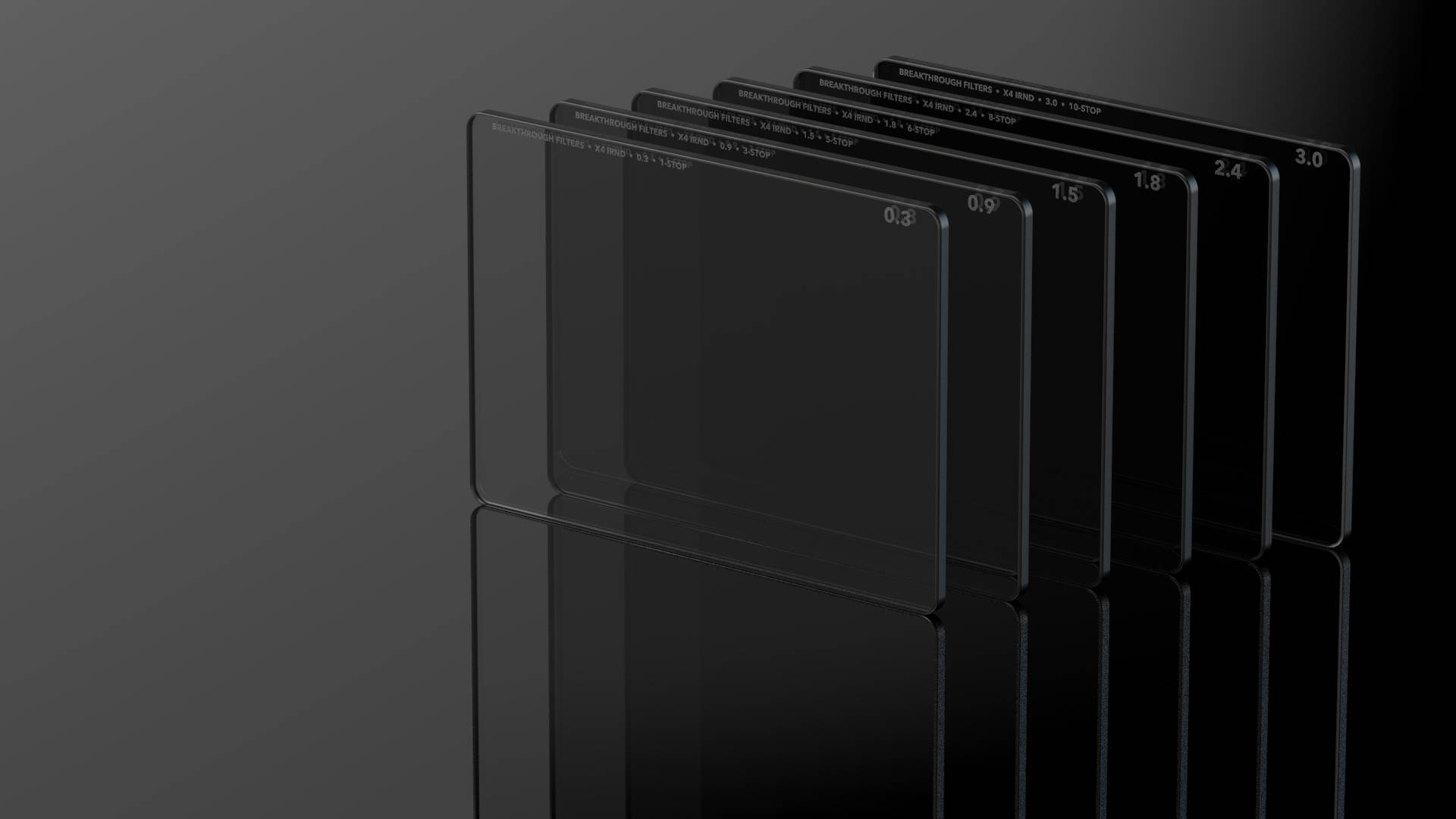 How Does The Buyback Work?
Get 100% back for your 4x5 ND filters for a NEW set of X4 CINEMA IRNDs.
1. Enter the code found on your Buyback metal card, valid for 30 days after Cine Gear EXPO 2021
2. After you enter the code you'll get an email with instructions on how to send us your 4x5 Cinema Filters
3. You'll receive a metal GIFT CARD for the amount you paid for your 4x5 NDs, which you can then use to buy a new set of X4 IRNDs
4. If there's a balance left over the balance can be used for future transactions. The dollar amount on the metal GIFT CARD never expires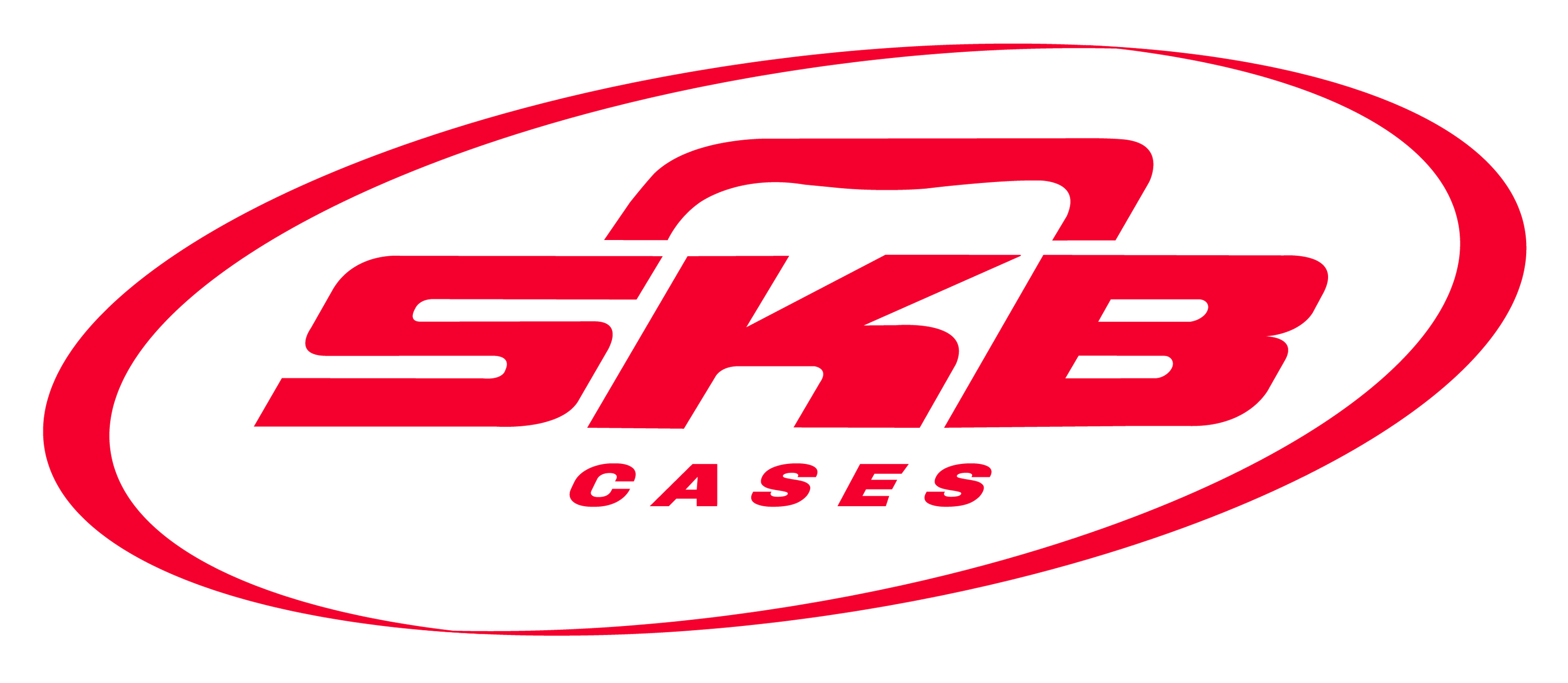 The Cinema Filter case is a rugged dust and waterproof hard case designed to protect your 4x5.65" filters and accessories while keeping everything organized and accessible. Our custom secure interior is housed in a tough iSeries SKB Case. SKB Cases are made in the USA and are renowned for their strength, durability and ease of use. They are so well made that SKB offers a Lifetime Warranty that will apply to our Cinema Filter case.
The closed-cell foam interior contains slots for 20 filters - plus a slot for a rota-pola - and are arranged vertically to keep the case narrow. The filters are kept in place securely by the edges of the glass to keep the filters clean and ready to use out of the box. An extra padded compartment is perfect for additional small accessories.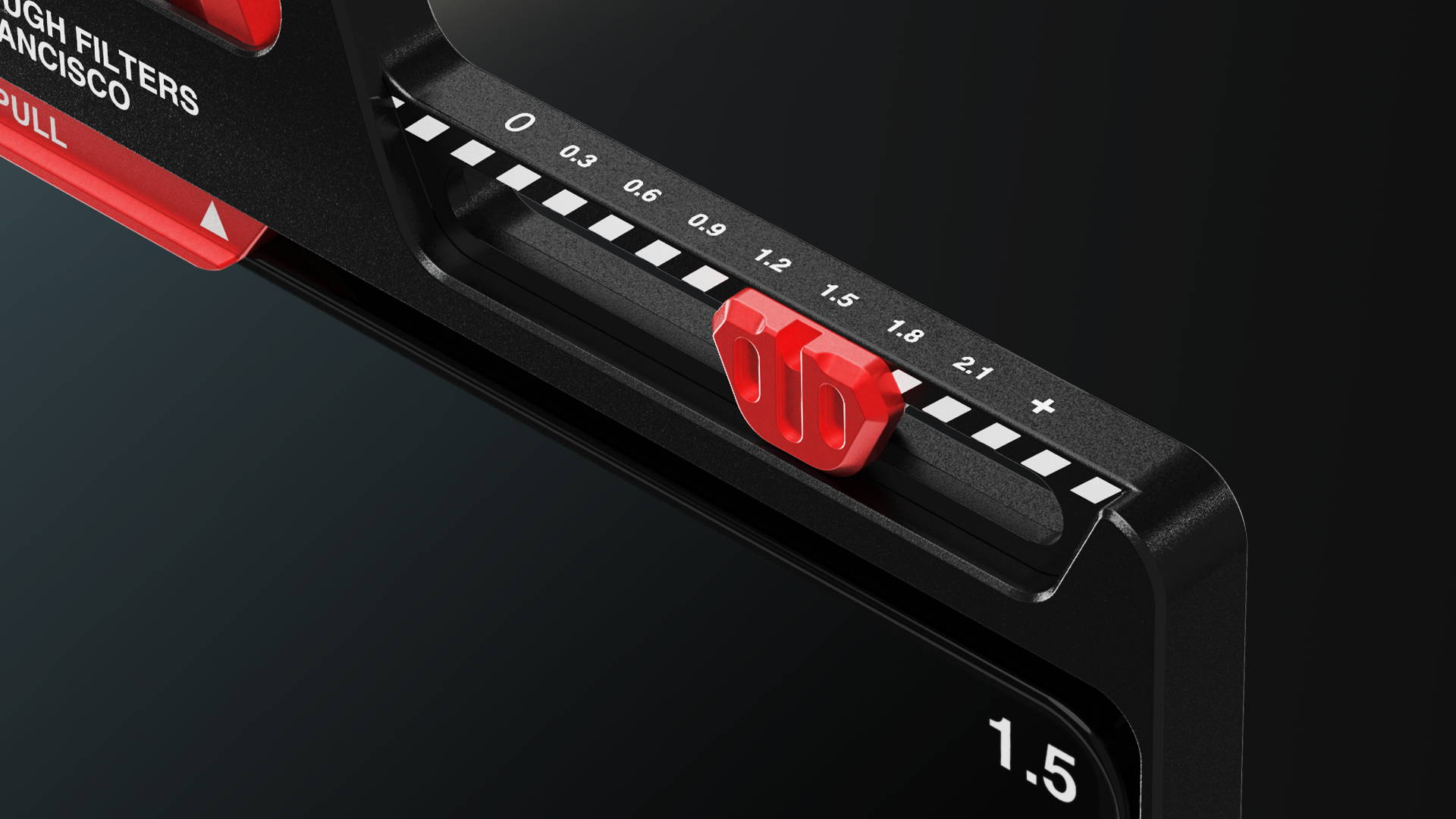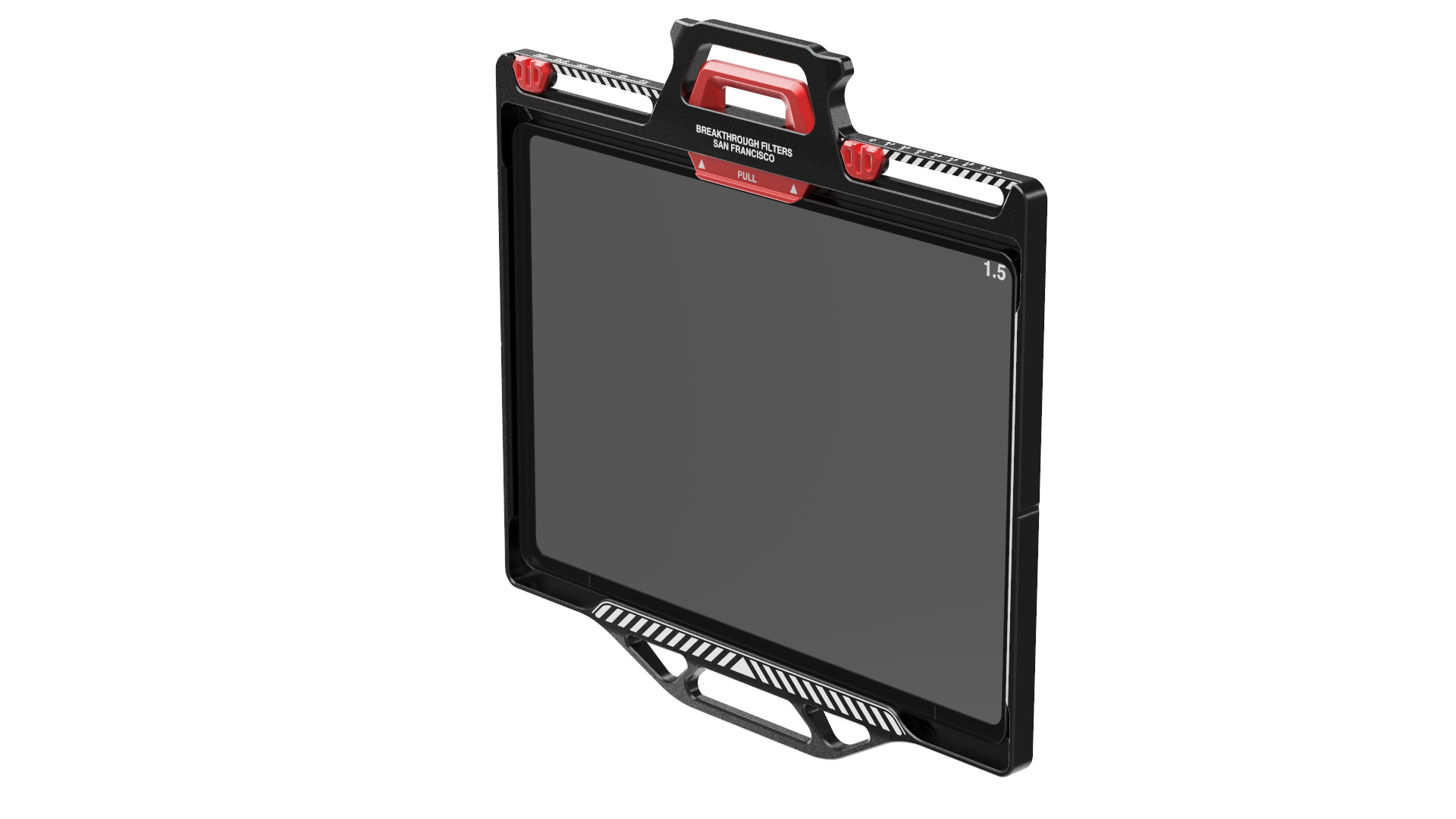 4x5 Universal IRND Tray
COMING SOON